Local Ministry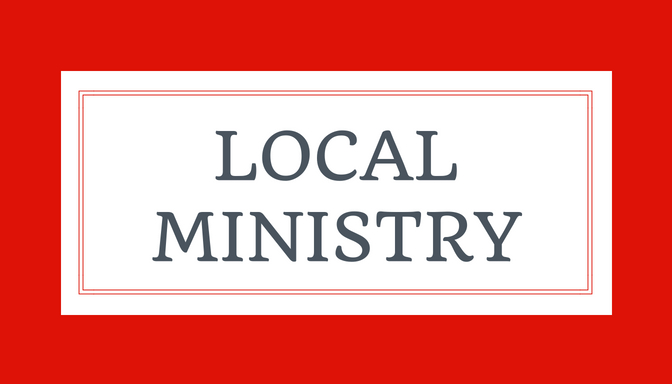 SPREADING GOD'S LOVE IN OUR
COMMUNITY
Camp Istrouma Work Week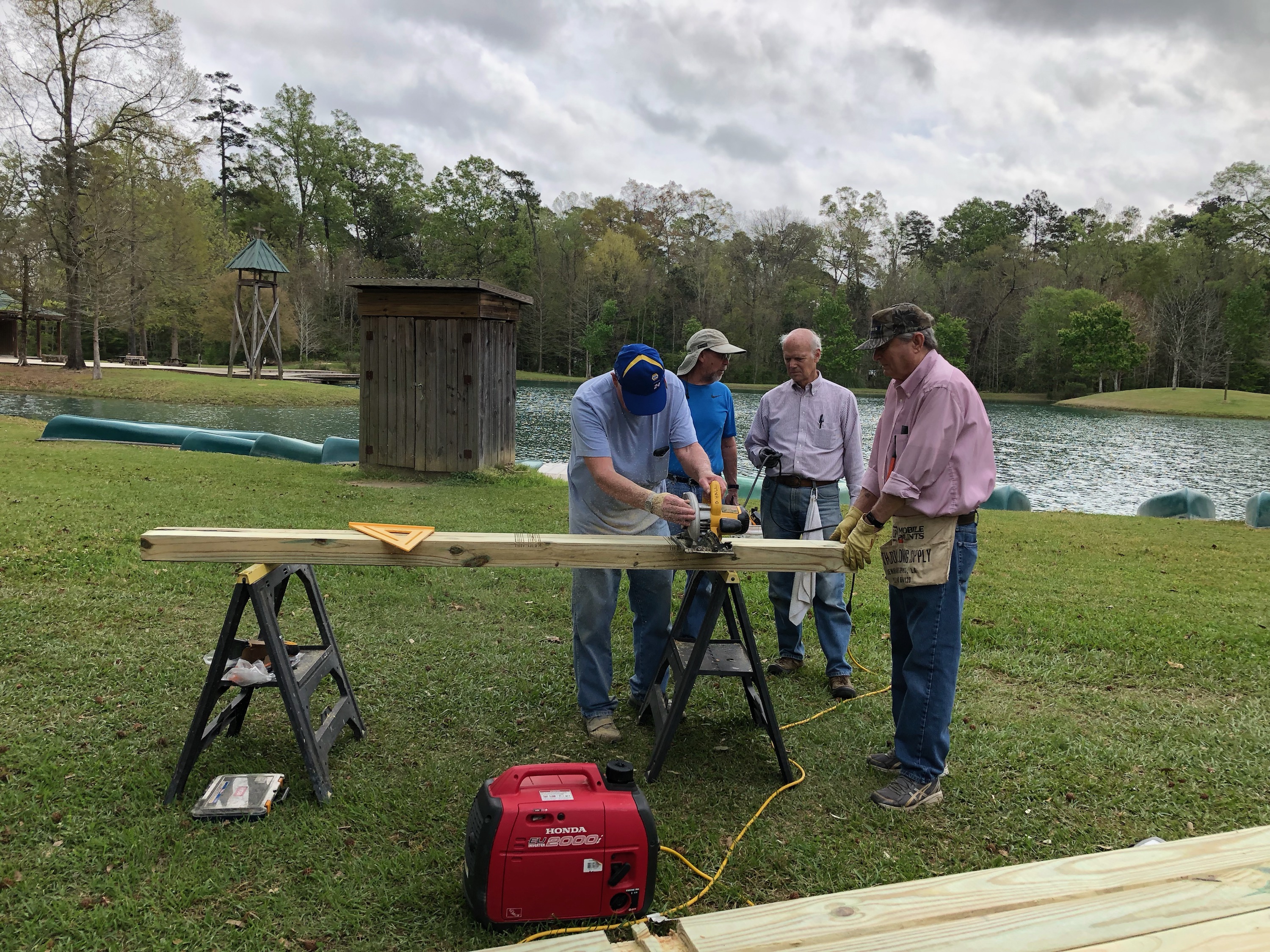 Held in the 1st quarter of the year - usually in March. Join a team of volunteers from Munholland to work on repairs, construction projects - cleaning, painting, and more. Contact Person:
UMW Hope Lodge Valentine Party:
Hosted by Munholland's United Methodist Women's group. The party is held for patients undergoing chemotherapy (and their families) who are staying at Hope

Lodge. Food is prepared and served. Crafts are available, or you can just sit and socialize with people who are somewhat isolated from the outside world. Contact Person Carol Ruholl
or Pam Eversmeyer
Habitat for Humanity Work Day
:
Together we build better lives. Spend a day (Saturday in the month of May) helping to build or rebuild a house in our city. Jobs include building, hammering and
painting
.
Contact Person: Steve Lloyd
Kairos Prison Ministry
:
This ministry ministers to
incarcerated
men and women. It is an opportunity to bake cookies, serve on a team, pray for the
ministry
or donate funds.
Contact Person: Ronda Knox
Summer Reading Program
:
Help sort and deliver
snacks
to Clancy Maggiore Elementary School daily during their summer reading program.
Contact Person:
Anne Cutrer
United Methodist Men "To Do List" Project
:
If you or someone you know in our Church family needs help with small household projects or task around the church. Contact Person: Steve Zansler
NOLA Campus Ministry
:
Join us as we gather with college students from Tu
lane and Loyola for their worship service on certain Sunday afternoons. We prepare meals for the group and spend time getting to know the young adults who attend college in our community. Meals generally serve 30-40 people. For more information contact the church office at 504.834.9910.
United Methodist Women's Covered Dish & Salad Supper:
Hosted by Munholland's United Methodist Women's group. Takes place in the month of April. Proceeds go towards wonderful mission opportunities. Contact Person Carol Ruholl
Prayer Shawl Ministry: Join this group of knitters and crocheters as they prayer and create shawls. The shawls are then given to persons in need of comfort. The groups meets on the 3rd Saturday of the month. Contact Person: Carol Ruholl
Church wide Clean-up Day
:
Help us to keep God's home clean. Church cleanings are scheduled twice a year, usually in the fall and spring. Consists of light cleaning, gardening, minor repairs, etc. Contact Person:
Betsy White
Angel Tree Program:
Select a child's name and gift idea from one of the Christmas trees at the church entrances. Assistance is needed in contacting the
agencies
,
typing
labels and sorting and
delivering
gifts. Contact Person:
Anne Cutrer
Prison Fellowship Angel Tree Christmas Party: An opportunity to help plan and participate in a party for families of prisoners. Volunteers are needed to help with food, games, and distributing gifts collected through our Angel Tree project. Contact Person: Anne Cutrer
School Uniform Drive
:
We accept
donations
of NEW or gently used navy blue uniform pants of any size or money to purchase
uniforms
for students at Ella Dolhonde Elementary School/Trinity School. Contact Person:
Anne Cutrer
UMW White Elephant Church Sale
:
Donate items (no clothing) to this tremendous garage sale or help prepare food/desserts for the delicious dine in/take out lunch. 100% of the funds raised goes to local, regional and world-wide missions supported by the United Methodist Women. Contact person: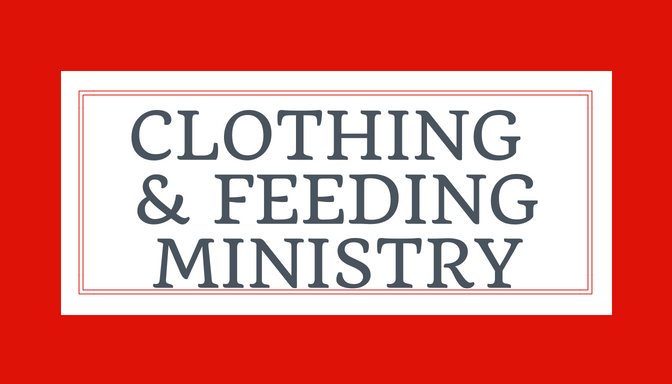 CLOTHING AND FEEDING THOSE IN NEED
Mt. Zion Good Samaritan Meal
:
Every 3rd Tuesday of the month
Our Homeless Friends at the Mt. Zion Community are in desperate need of the following. We support the Salvation Army overnight voucher distribution
site by feeding those who come for
assistance
. Join us to help cook, serve or both. Ways you can help:
Prepares meals (for more information, contact Betsy White)

Serve meals (meet in the kitchen at 2:30 pm to carpool) or at Mt. Zion for 3:15 pm

Donate money for vouchers. A $15 voucher provides a night at the shelter, a hot meal, shower and bed.

Collect hotel shampoos, soaps, reading glasses, lotions, toiletries, deodorant, wash clothes, toothbrushes & toothpaste, combs, brushes, baby wipes, body wipes, body powder, sunscreen, sun hats, and rain ponchos and flip flops from Dollar Tree.

On-going collection of gently used clothing, shoes, coats and purses

Special seasonal Christmas collection of NEW socks and underwear for men, women

and children.
St. Mark's Homeless Meals
Every month that includes a 5th Sunday
We prepare and serve a meal for people who are homeless or just in need of a good meal in the Treme area after St. Mark's Sunday church service. Food is prepared the Saturday before for about 150 people. Departure from Munholland is at 9:30 am and return by noon. Groups or individuals are welcome to participate!
Contact Person:
Betsy White
St. Mark's Homless Meal Program/North Rampart Community Center
We continue to serve meals to the homeless on an on-going basis as well as providing meals to the North Rampart Center on several Fridays during the year. These are opportunities that are here in our city. If you would like to help cook or serve, please contact Betsy. Contact Person: Betsy White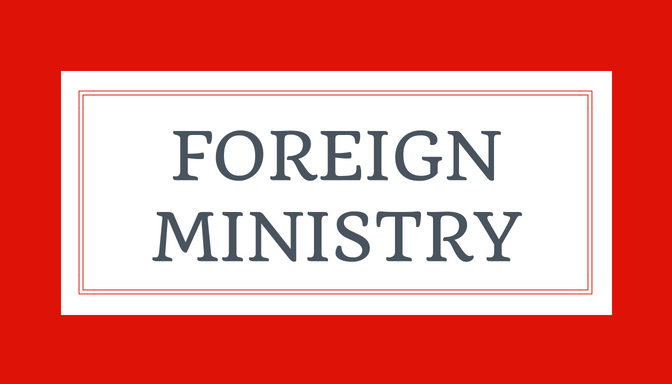 LOVING, CARING, AND SERVING OTHERS
Foreign Mission Trips

Join us as we travel to other countries that need our help in service to help others grow
deeper in their faith. Come and
experience
a culture that thrives on hope and is passionate. Our team will have the opportunity to serve alongside the local church in urban or rural settings. More information provided when trips are scheduled.
Contact Person:
Ronda Knox
Global 6K for Water
:
6 kilometers is the average distance that
people
in the developing world walk for water - water that is often contaminated with life-threatening diseases. This walk/run is a fun way to involve the entire family in helping with the world water crisis For more information on this wonderful cause or to register for one of their events, visit
www.teamworldvision.org.
This year the run will be held on Saturday, May 19th .
For more information visit their website or contact the church office at 504.834.9910.
Operation Christmas Child
:
Join Franklin Graham's mission project by collecting items and filling shoe boxes with small gifts and a message of hope to needy children around the world or help man the collection center. For more information, contact the church office at 504.834.9910.