Midweek meal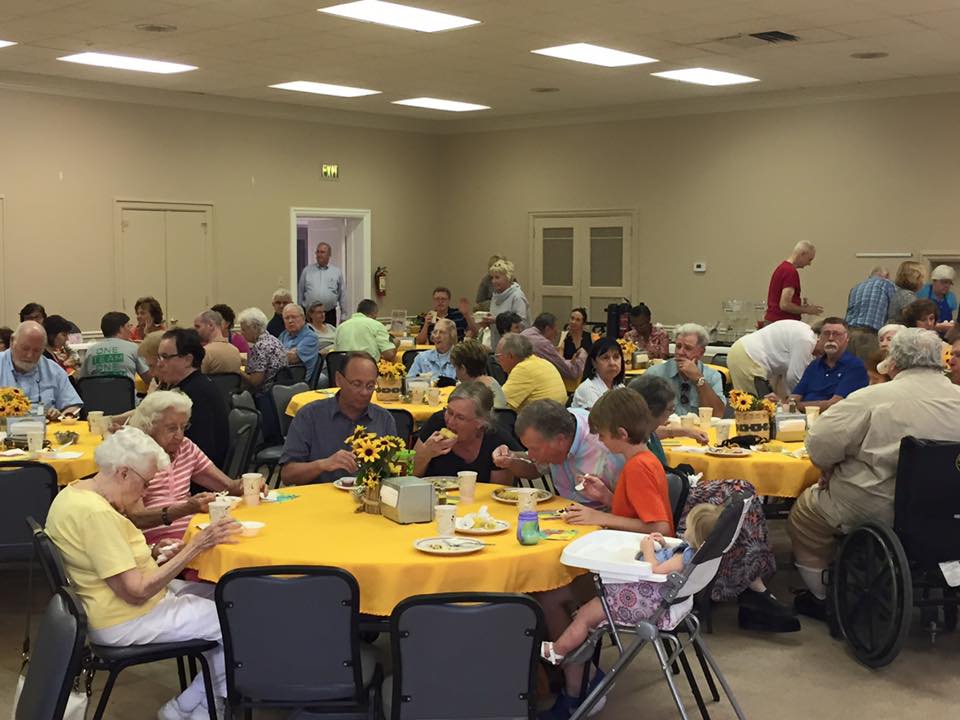 A delicious full, balanced meal is served on Wednesday evenings in the Fellowship Hall from September through May. The meal includes a main course, vegetable, salad, dessert and beverage. "Grab and Go" meals are also available. The menu is posted on the Calendar.
· 5:15 - 6:30 pm Wednesdays
· $10 for adults/$6 for children (under 13)/ No Charge (4 & under)
· 1st time visitors eat free
Study Hall is available for children from 4:15 - 5:30 pm. Following dinner, we offer small group studies, activities for youth, and choir practice. A nursery is also provided at no charge...